We are always looking to partner with great breweries, food vendors, artists/musicians & beer personalities to put together beer events, book launches, tastings & training, supperclubs – you name it! If you'd like to work with us on an event send us an equiry!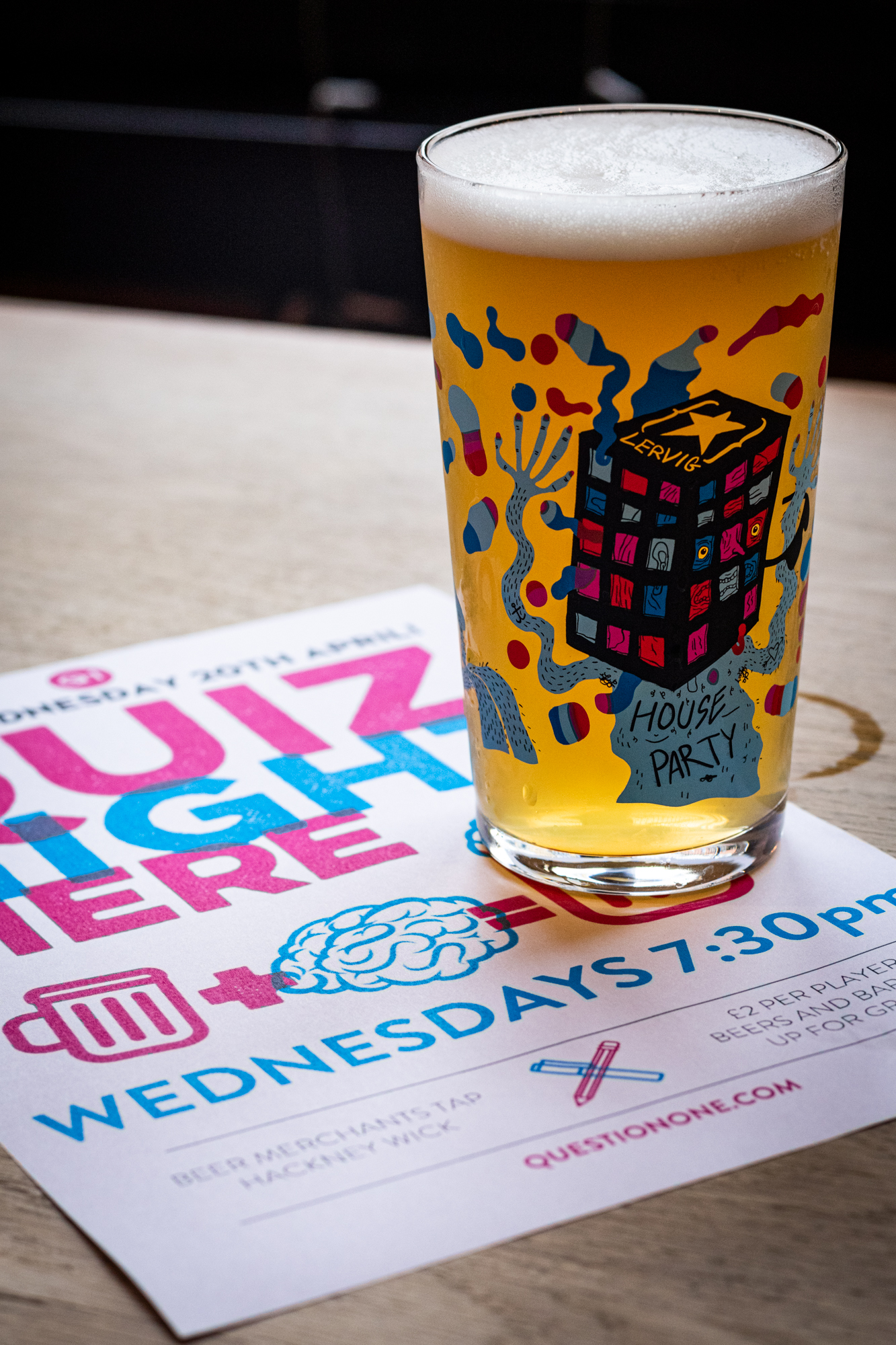 quiz night every wednesday
Starts 20th April 2022
QUIZ NIGHT IS BACK! 
Starting on Wednesday 20th April we will bring back some mid-week fun in Hackney Wick! We heard our lovely locals are super excited for this! 💃🏻🕺🏼
Hosted by @questiononequiz, every Wednesday from 7.30pm you will enjoy some pretty good beers while entertaining yourselves with a brand new pub quiz!
With an entry fee of just £2 per player (card only) you will be able to win:
🥇£50 bar tab
🥈and 🥈to last – Round of Belgian Beers
2-Free-Drink Questions
🏆 Jackpot starts at £50 bar tab + £20 each week roll over!
Bookings are highly recommended, just head over to the link in bio! 🦖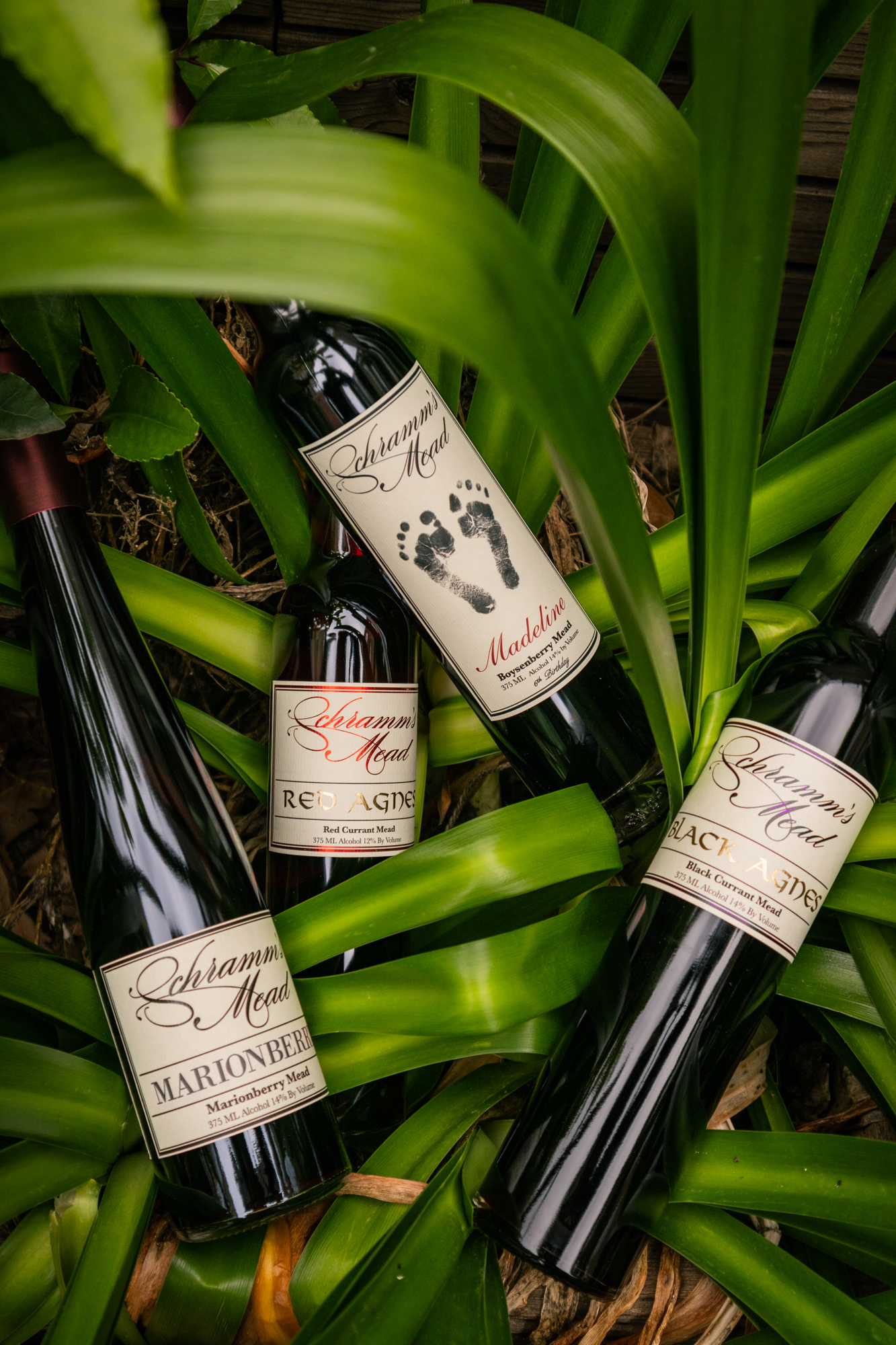 schramm's tasting
17th June 2022
We've obtained a small amount of incredibly tasty bottles! If you know you know. But for those who don't, these are melomels (fruited meads) from Schramm's (Ferndale, Michigan).
Ken Schramm is considered the Godfather of modern American mead and he is for a reason. His meads are often decadent, rich and are pushing the boundaries of how much flavour one can put in a beverage (turns out, a lot).
We have 4 melomels available for tasting:
– Madeline (Boysenberry)
– Red Agnes (Red Currant)
– Black Agnes (Blackcurrant)
– Marionberry (Marion Blackberry)
These are available for ticket holders (supply is very low) on Friday 17th June. A ticket gets you a 60ml pour of all 4.
Book your tickets here: Tasting Ticket!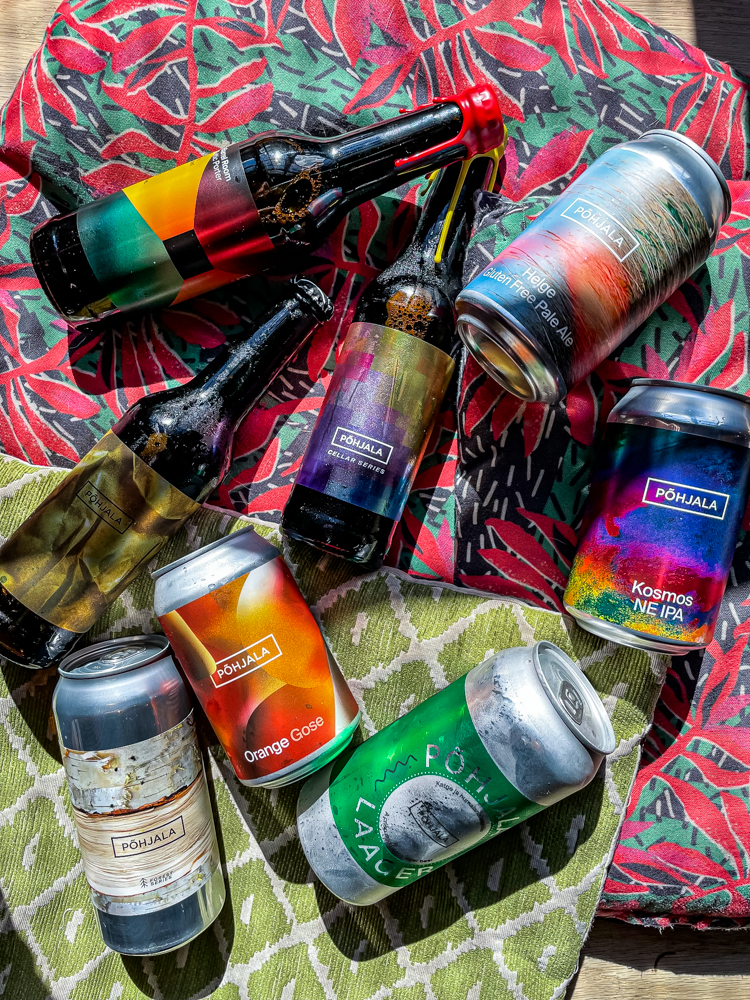 pohjala tap takeover
9th – 12th June 2022
POHJALA IS BACK! 🥁
We are finally hosting a Pohjala Tap Takeover once again!
From Friday 9th to Sunday 12th, with a delightful selection of 8 amazing Estonian beers on draught and many others in our fridges, this is going to be another one for the books!
Laager, Orange Gose, Helge, Kosmos, Birchy, Must Kuld, Liquid Piñata and Bison In The Barrel Room…
Which one is your favourite?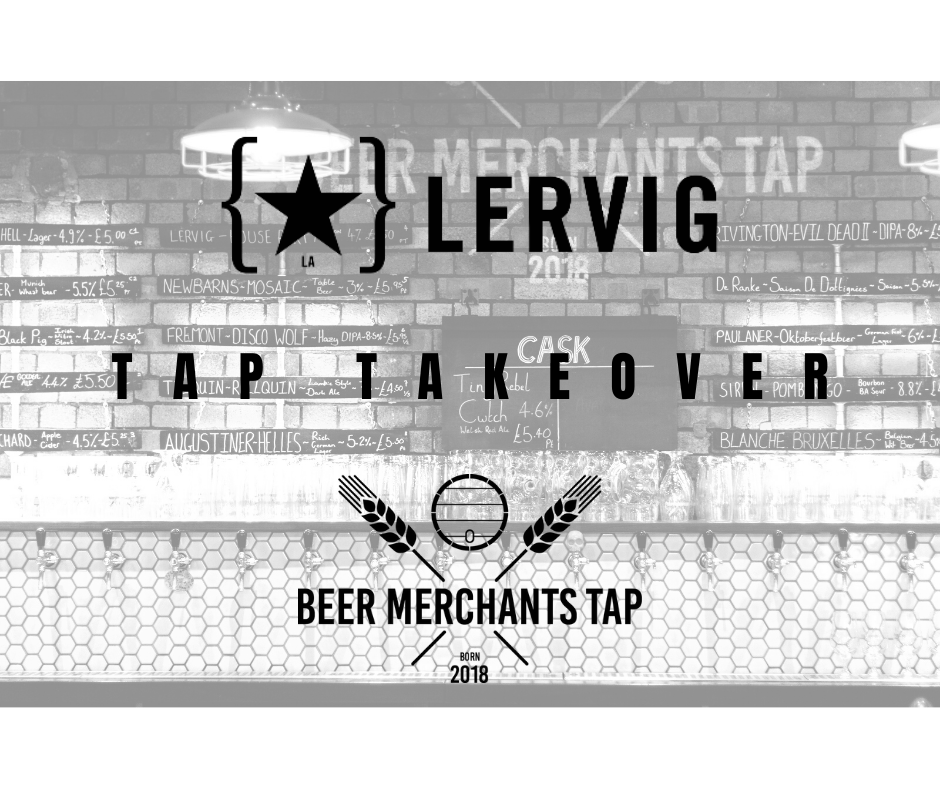 LERVIG TAP TAKEOVER
13th – 15th May 2022
Pamper yourself this weekend with a new Lervig Tap Takeover with 10 freshest beers from our all time beloved!
Just to mention a few:
– 2 new Tasty Juice releases, Tropical Milkshake and Extra Juicy
– 5 Rackhouse, Foeder Bleuets and Abricots, Stoutella, Australian Dark Rum and From Norway with Love!
All on draught from 5pm on Friday 13th!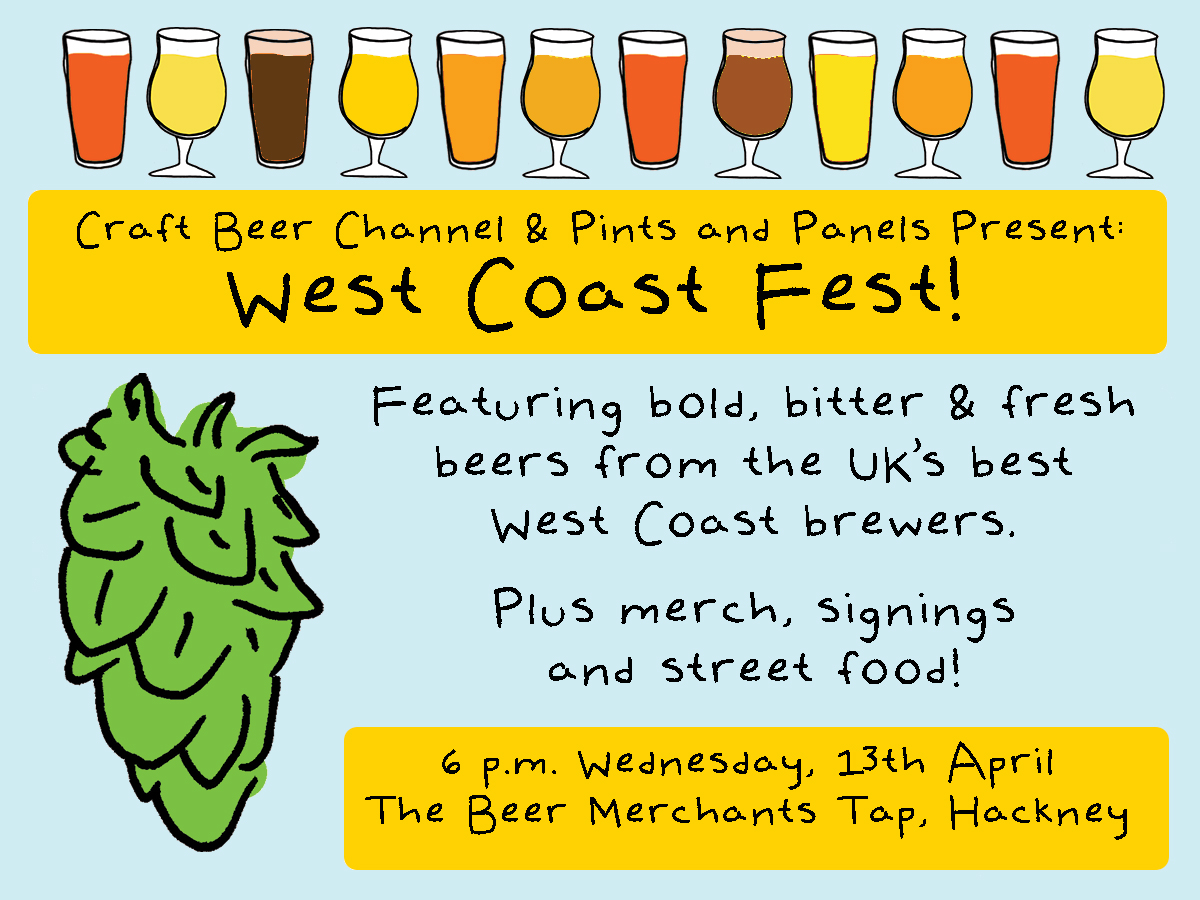 west coast fest
13th April 2022
WEST COAST FEST
Super pumped for this event we are hosting on Wednesday 13th in collab with The Craft Beer Channel and Pints & Panels
10 taps, Barbecue Beer Brothers in our outside food truck, lots of merch to pick from and the talented Em from Pints&Panels presenting her wonderful artwork!
Here's a little sneak peak!
And of course many more to choose from our fridges!
stigbergets tto & mtb!
31st March – 3rd April 2022
Oli from Stigbergets is flying over! He is bringing the freshest beers from the brewery as well as some special kegs. Join him on Friday 1st to try 6 different beers:
Atlas
Blanche d'Aurelie
De Store Blondino
Mosatova
Bourbon Barrel Aged Stout
Brand new Verdant / Stigbergets Collaboration (to be named)
Last but not least, we are also hosting Verdant for a shared Tap Takeover, so plenty of other fresh beers to try while you are here! 
GUINNESS SIX NATIONS 2022
February 5th – March 19th 2022
We are showing all Six Nations games both on our tv and on our Blendery big screen. Make sure you book your table in advance!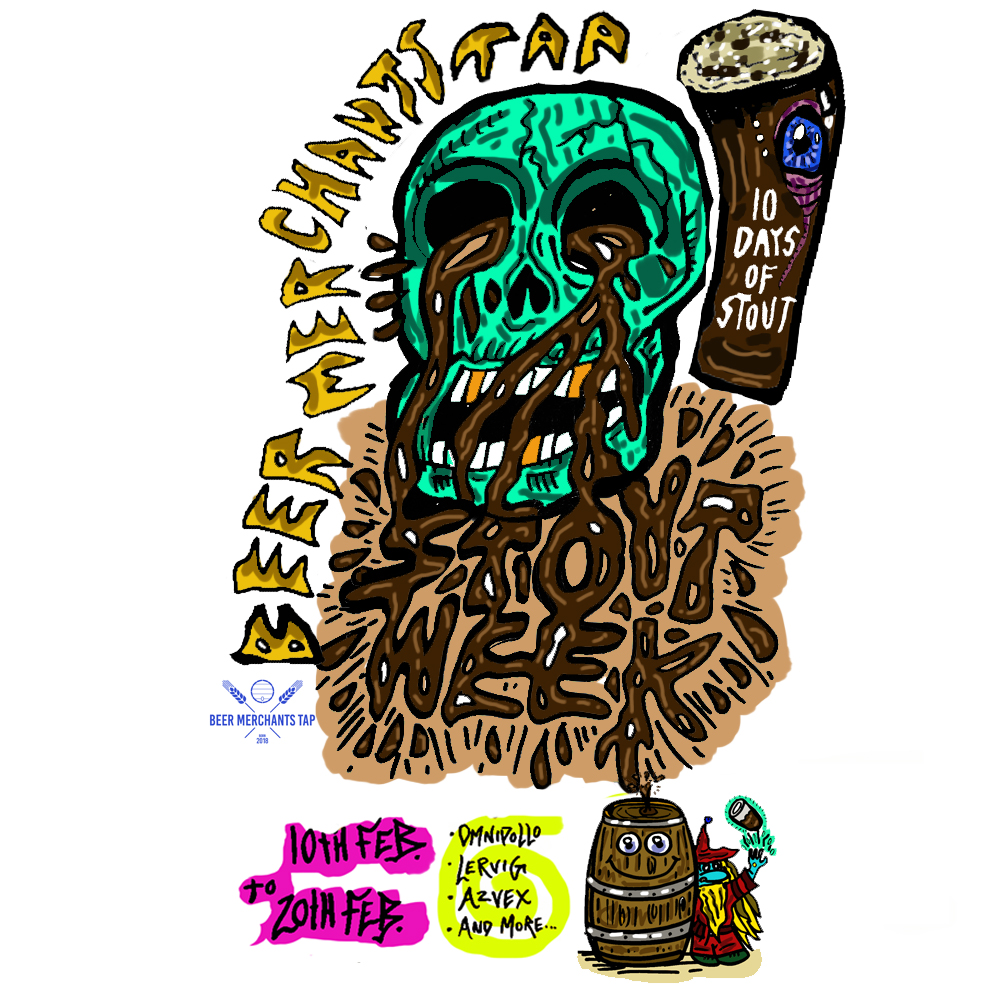 STOUT WEEK 2022
February 10th – February 20th 2022
We are putting 7 different big stouts on tap from Thursday 10th February.
Featuring some of our all times favourites Omnipollo, Lervig and Azvex for 10 days of biggies.