FOOD AT THE BEER MERCHANTS TAP 
Alongside a selection of great food trucks on rotation the Beer Merchants Tap offers a great range of cheese, charcuterie, scotch eggs & more from our cold counter. From October we will also start offering hot sandwiches throughout the day, freshly prepared each morning on site.
Cheese – Neal's Yard Dairy & La Fromagerie
Pick from a selection of amazing cheeses including Westcombe Cheddar, Mature Lincolshire, Colston Bassett Stilton, Brie De Meaux, Abbaye de Trois Vaus, Comte' and more. Small Cheese plate £9.95 / Large Cheese plate £14.95
Charcuterie – The Charcuterie Board
London based providers of great cuts of meat from across Europe, inlcuding Pork Belly, Bresaola, Pork loin and a variety of cured sausages. Meat Board cold plate £9.95
Scotch Eggs, Pork Pies & Beer Sticks – 
We have a selection of delicious scotch eggs, served with sourdough bread, piccalilly & cornichons. Currently available we have Cumberland Sausage, Chorizo & Vegetarian eggs £6.50. Delicious Heartland Pork Pies £5.50. Beer Sticks £1.50 / 3 for £5.
OKTOBERFEST FOOD
Our bespoke Oktoberfest Menu will be on offer for six weeks from September 20th through until the end of Oktober! Book a table at tap@beermechants.com for the full Oktoberfest experience, including steins & pretzels!
Or book a table on Friday 5th October for the full Oktoberfest Experience with The Bavarian Strollers Oompah Band – buy Tickets here!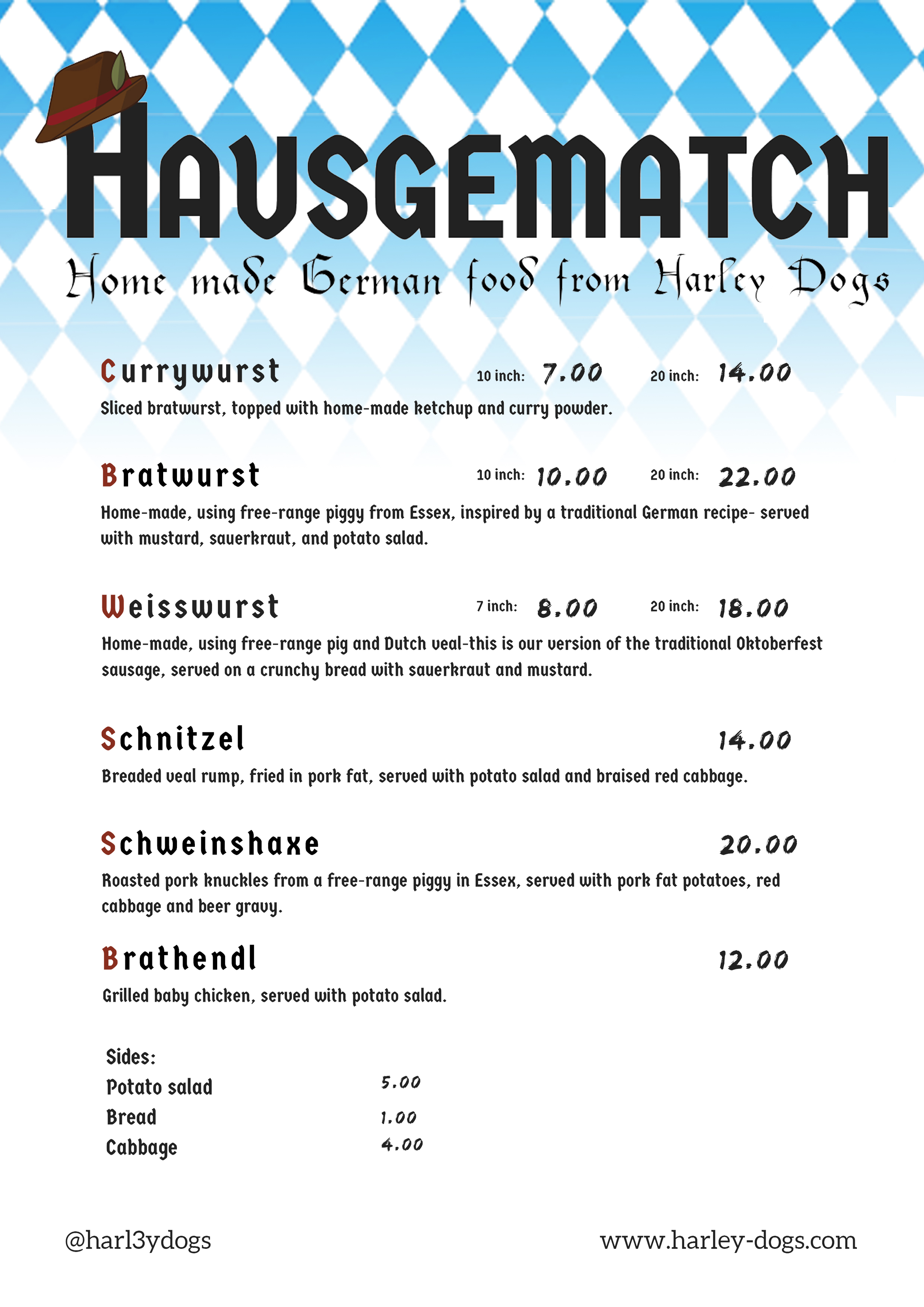 FOOD TRUCK CALENDAR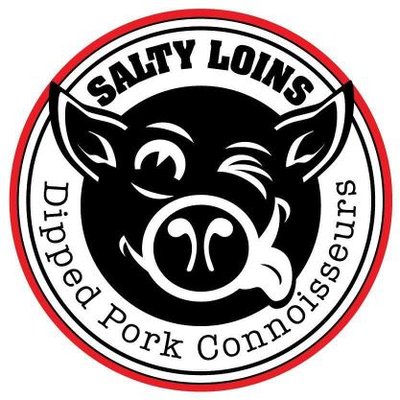 Salty Loins serving on:
Thurs 1st Nov – Sun 4th Nov
Thurs 22nd Nov – Sun 25th Nov
Thurs 13th Dec – Sun 16th Dec
Deeney's serving on:
Thurs 8th Nov – Sun 11th Nov
Thurs 6th Dec – Sun 9th Dec
La Poutenerie serving on:
Thurs 13th Sept – Sun 16th Sept
Harley Dogs serving on:
Thurs 15th Nov – Sun 18th Nov
   Parm Star serving on:
   Thurs 29th Nov – Sun 2nd Dec